Meet the farmers from our TV ads …
real farmers … real stories.
(Click any image to PLAY)
Regulin overcomes seasonal performance in all breeds of sheep, by triggering the natural sequence of reproductive events that would otherwise not occur until Autumn.
Call 1300 6 999 16 TODAY to speak to our team about your breeding program.
In these longer clips, our farmers talk more freely about how Regulin benefits their sheep enterprises.
Andrew and Jodie Green will host their 5th Annual On Farm Ram Sale on 27 September 2021 at Aloeburn Pastoral Co. Boree Creek NSW.
Sale rams and a selection of commercial ewes will be available to inspect at an open day on Friday 27 August. Guests are invited to join Andrew, Jodie and Tom from 11.00am–3.00pm for a light lunch and an opportunity talk about their work.
More Lambs. More Wool. More Often. No Jetting. No Mulesing.
Andrew Green
Andrew Green from 'Aloeburn Pastoral Co.' in the NSW Riverina talks about how Regulin has boosted their Autumn lambing results; the support they receive from the Regulin team; and the benefits of using Regulin to improve nutrition and farm management.
Jodie Green
Jodie Green from Aloeburn Pastoral Co., talks about the great results they got in early trials with Regulin and how they continue to get great results from their December joined flock every year since.
Graham Nickless
Graham talks about his love for farming and yow it's a great time to be in lamb production in particular. His small sheep enterprise is ticking over nicely, with help from Regulin.
Vic Fowler
Vic Fowler talks about how they use Regulin to manage their flock at 'Kooroogong', and how they can now bring their joining forward to enable the ewes and lambs to be let out onto new grazing crops.
Peter Holmes
Peter talks about how in the past few years Regulin has rejuvenated his interest in his farm and how he joins earlier to take advantage of the early sales each year.
Underlay image is an Aloeburn ewe and twins May 2021 photographer: Ross McGrath
20%* more lambs
Regulin increases conception rates,
gives more twins and fewer dry ewes and
works in all breeds, including merinos
* Some farmers get more than a 20% increase depending on their sheep, seasonal conditions and their management program. 
More time for other priorities
Lambs are born in a tighter lambing window
You'll spend less time in the paddock
Advance your breeding season to optimise available feed
A more even line reduces time spent marking and the number of lifts at sale time.
Call 1300 6 999 16 TODAY to speak to our team about your breeding program.
Are you ready for Regulin?
Complete the form below or call us on
1300 6 999 16
and we'll tailor a program to suit your needs.
FREE Download!
Our eBook Breeding for Profit contains information on best management practices; with great information about maximising your profit from your sheep enterprise.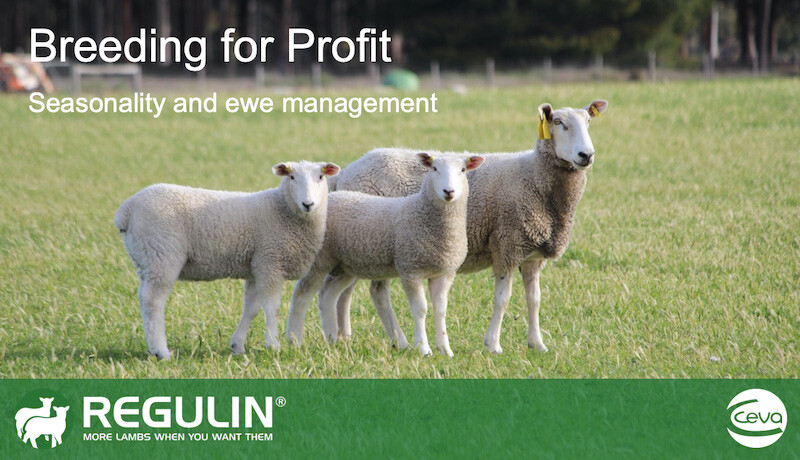 Breeding for Profit: Seasonality and ewe management
×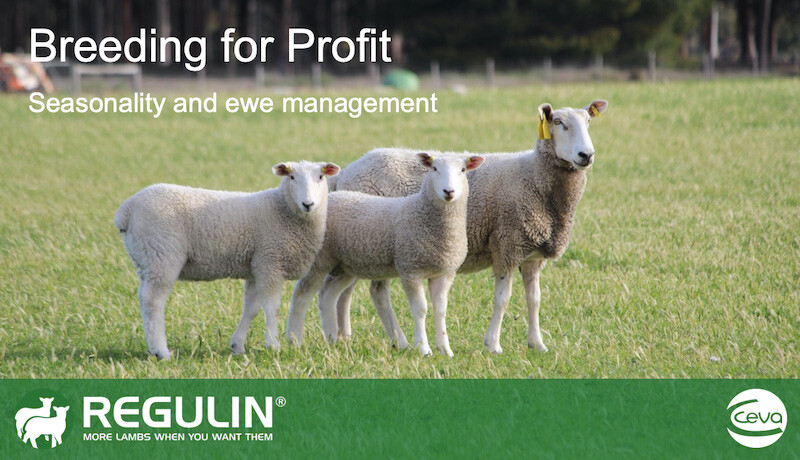 Your FREE eBook about maximising profit from your breeding ewes.
Regulin® is licensed for use in ewes and rams in Australia by Ceva Animal Health Pty Ltd. 11 Moores Road, Glenorie NSW 2157
ACN 002 692 426